How Action for Children and Royal Mail delivered better youth mental health across the UK
From June 2017 to March 2021, Action for Children and Royal Mail have worked in partnership to raise awareness of the need for better mental health support for children and young people
Working together, we've lobbied the government, called for change, and launched several communications campaigns.
Through a combination of employee fundraising and matched giving, Royal Mail staff have raised an incredible £2 million. They've also donated more than 1,100 volunteer hours at Action for Children services, and a further 400 hours of specialist pro bono support to improve how the charity works.
Mental ill-health is one of the most serious and challenging health issues facing us today. I am incredibly proud that, over the past four years, we have worked in partnership with Action for Children to help prevent young people from developing depression and other mental health problems.

Penny Amatt, Corporate Responsibility and Community Investment Manager, Royal Mail
Thanks to our transformational partnership with Royal Mail, Action for Children were able to launch and roll out the Blues programme.
The Blues Programme is an evidence-based course for 13 to 19-year-olds who suffer from or who are at risk of developing a mental health condition.
The course runs for six weeks and blends cognitive behavioural therapy, coping strategies and physical activity to build emotional resilience.
The programme launched in October 2017, thanks to Royal Mail's support. In the years since, we've achieved so much:
5,253 young people have completed The Blues Programme.
76% of young people reported a boost to their self-esteem.
73% demonstrated improved relationships with friends and family.
79% of young people felt more confident talking about.
Thank you so much for this amazing opportunity. I felt so much relief and now have tools that I will use for life to help me cope with difficult and emotional situations.

Blues Programme participant
In addition to these incredible statistics, in January 2021, The Blues Programme was awarded the highest effectiveness rating by the Early Intervention Foundation. Showing how impactful the programme has been.
Using a mix of social media, regional and national press, Royal Mail and Action for Children have promoted the positive impact of The Blues Programme and the importance of youth mental health.
The partnership generated more than 550 pieces of press, radio and TV coverage, reaching as many as 68 million people.
In April 2020, shortly after the first national lockdown was announced, Royal Mail, Action for Children and The Prince's Trust launched the Can't Talk, Write toolkits.
These were designed to encourage 11 to 18-year-olds to share their feelings through writing. They include tips, advice and exercises to improve mental and emotional wellbeing.
Writing means I can explore my thoughts and feelings by attaching words to them, which stops them from becoming overwhelming and something bigger in your head. When I see words written down on the page, my thoughts seem easier to manage.

Harvey, 18
The launch of the toolkits was covered in the media, including a feature piece in The Times, mentions on BBC Radio London and Talk Radio, and coverage in regional papers. The campaign generated 150 pieces of coverage, reaching over one million people.
The toolkits have been downloaded nearly 5,000 times.
I have been lucky enough to work closely with the Action for Children team and their constant enthusiasm and buzz has helped me engage our people. The problem of children's mental health touches every community across the country, and our business reach is into every community across the country. What better partnership could there be?

Tim Hyde, Royal Mail Charity Champion
When the coronavirus pandemic hit, face-to-face volunteering became impossible. However, virtual volunteering opportunities – including group support for the Parent Talk service and reading stories for children with disabilities – made a real difference.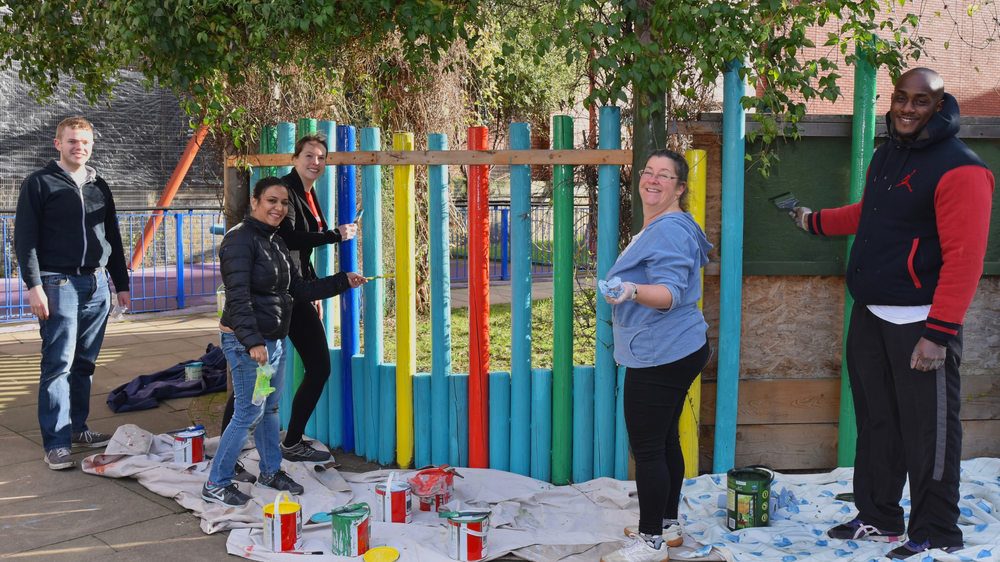 Royal Mail's £2 million commitment will continue to fund both England-based Blues teams in the Wirral and Worcester, for six months from July to end of December 2021.
We can't thank Royal Mail colleagues enough for raising an incredible £2 milllion for The Blues Programme. Your support has made a truly transformational impact on the lives of thousands of young people across the UK, who now have the tools and resilience they need cope with life's challenges.

Sue Rogers, Service Development Manager – Mental Health
The teams will deliver both face-to-face and digital delivery of our mental health support to children and young people aged eight to 19 in schools across the regions.
Our work with Royal Mail is a great example of how successful a strategic corporate partnership can be.
Royal Mail gets our stamp of approval!
Thinking about partnering with Action for Children?
Find out more