How fostering changed my life for the better
Tanya was raised by a family member, who later passed away. This inspired her to become a care worker with vulnerable adults
Once her children had grown up, Tanya decided to become a foster carer. Since 2018, she and her husband Tony have been foster carers for Action for Children and have already welcomed four children into their home. Here, Tanya explains how fostering has changed her life.
"When I first heard the word 'fostering', I instantly thought of care, compassion and empathy. I started considering becoming a foster carer two and a half years ago.
"My children had grown up and I felt proud that I had raised them to be kind and caring adults. Being a parent made me wonder what would have happened to my children if they hadn't had the guidance from their parents and how much different their lives could have been without a support system.
"I had a difficult upbringing, but thankfully I had a loving family member who raised me as her own for 13 years until, sadly, she passed. In those 13 years she taught me so much kindness, care, compassion, honesty and gave me all the tools I needed to grow up to be the adult I am today and for that I will be forever grateful.
"This inspired me to go into care work myself. Before I became a foster carer, I worked with elderly vulnerable adults, a job I enjoyed immensely and which taught me skills I could later use in my fostering role.
"To me, fostering is offering a young person a safe family life. It can be challenging at times, but also very rewarding. It's a bit like being on a rollercoaster; we go through many twists and turns, ups and downs. We show and express lots of emotions during the ride: fear, laughter, relief, and after all emotions settle, we want to do it all over again.
"Fostering can be difficult, but I can honestly say it is the most rewarding job I have ever had. A foster child does not want a lot - they just want to feel safe, included, listened to, loved and cared for, just like anyone else. Offering them all these things will make a lasting difference.
"Every now and then you will experience certain difficulties along the way, such as sleepless nights or mixed emotions about everything, but I think the positives outweigh it all.
Seeing the young person grow and develop the life skills you have taught them gives you a sense of achievement like no other.
"Seeing the young person grow and develop the life skills you have taught them gives you a sense of achievement like no other. That warm, fuzzy feeling you get when you bond with them and share cuddles and affection is truly amazing and makes it all worthwhile. And in the end, you will get to cherish the memories of all the special moments you shared together.
"I have looked after young people of different age groups, some for longer periods than others, but I do believe each one of them has taken something positive away with them. I once had a young person in placement staying only for a short period of two weeks and we made sure that we made them feel included as soon as they came through the door and treated them with utmost respect and dignity.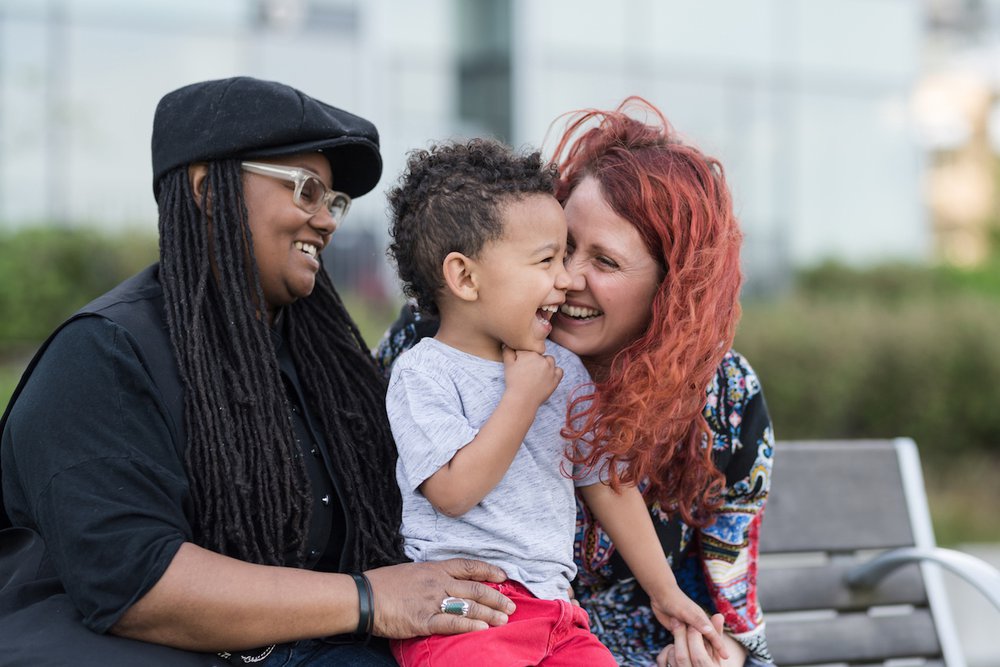 "When this young person rang their social worker to let them know how they were getting on, they said that we had treated them as family from the beginning. We were overwhelmed by these lovely comments, especially because it showed us that even in a short space of time you can make a real difference to someone's life. Each child who has come through my door is treated with the same love and care, no matter how long the stay.
"Fostering has changed my life for the better and I am so thankful that I took the leap of faith into the unknown. There is no better feeling than watching a young person thrive and flourish knowing that you provided them with the stepping stones to help them along the way.
"You don't need any special qualifications to foster, all you need is space in your life and the willingness to care for someone who really needs it. If you can help a young person take a small step every day, eventually they will be able to walk miles on their own. I am happy to be helping them on their way with those small steps."
Become a foster carer
Could you give a safe and loving home to a child?
Talk to us