Young carers: who are they and why do they need support?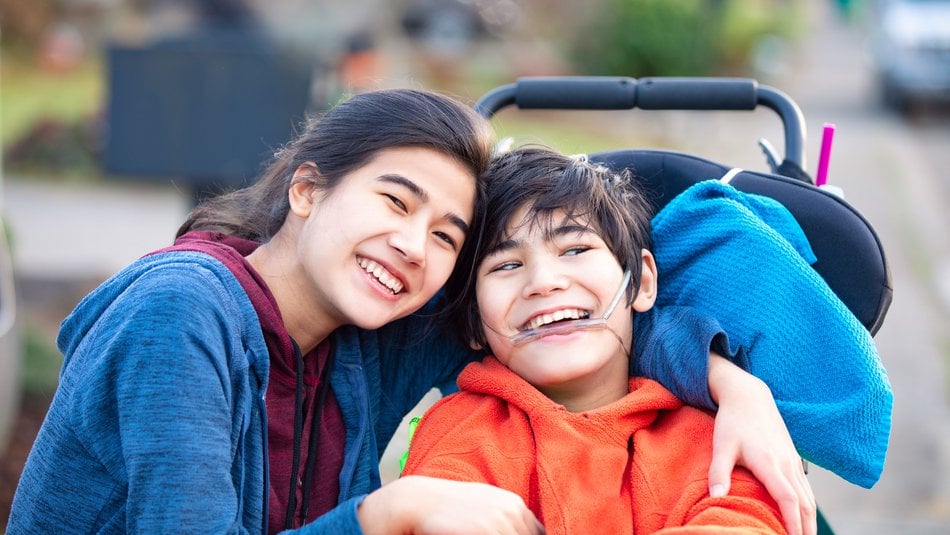 A young carer is someone who is under 18 years old and looks after a family member or friend who is ill, disabled, battling addiction, or has a mental health condition.
Research from Carers Trust shows that as many as one in five children and young people across the UK are young carers - with some children giving care from a very young age, and others becoming carers overnight.
The responsibility of a young carer can include many tasks such as:
Practical tasks, such as cooking, housework and shopping.
Physical care, such as helping someone out of bed.
Emotional support, such as talking to someone who is distressed.
Personal care, such as helping someone dress.
Managing the family budget and collecting prescriptions.
Helping to give medicine.
Helping someone communicate.
Looking after brothers and sisters.
Caring for someone can be very isolating, worrying and stressful. For young carers, this can negatively impact their experiences and outcomes in education, having a lasting effect on their life chances. One in three young carers said that their caring role makes them feel stressed. Research also shows that 23% of young carers in the UK said that their caring role had stopped them making friends.
Another common problem for young carers is actually recognising themselves as young carers. It's usually only when they reach secondary school that they realise that their home life is different from that of their friends, because they're caring for an adult or another child in the family.
At Action for Children we do our best to support young carers. We offer practical and emotional support to ensure they enjoy and achieve, just like their peers. Young carers aren't going to stop caring. But we can help give them a break to learn and have fun, letting them balance their caring responsibilities with just being a child.