Our work in Northern Ireland
With more than 20 services across Northern Ireland, we're helping children and young people to thrive
Our success lies in stepping in early. We make help available so young people don't have to reach crisis point. We deliver a range of services in communities across Northern Ireland and reached 15,589 children, young people and their families last year alone.
Essential to our work with children, young people and families is collaboration within the statutory and non-statutory sectors. Our close partnerships link families and strengthen communities.
We provide practical and emotional support, while also ensuring children's voices and needs are heard.
Our family support services are there for families when they need a bit of extra help. These include:
There's practical support, like helping parents handle bedtimes and homework. We also give emotional support to families dealing with challenging behaviour, mental health issues or hardship.
We run Sure Start services for children under five, as well as family centres and parenting programmes. We coordinate local services across Northern Ireland through our family support hubs. Working with other agencies ensures help is available when and where families need it.
We also support young carers and young adult carers. Many children and young people in Northern Ireland look after a family member. We give them opportunities for break, as well as emotional support.
"Action for Children has helped me a lot, for example I didn't even realise I was a young carer until I joined. It gives me something to look forward to, helps me to be myself for a while and not be a young carer."

Kirsty, 16, Cares for her brother
Want to see if we're working near you?
Young people can become homeless, or at risk of homelessness, for lots of reasons. Some end up on the streets, others sleep on friends' sofas and floors.
Homelessness among young people is on the rise. We deliver where help is needed. In Omagh and Enniskillen, our Floating Support Service helps young adults aged 16-24 find a home and develop key life skills to help them manage a tenancy, learn to cook and budget.
Our 13-bed Supported Accommodation Service in Enniskillen provides assistance to vulnerable young people in this key life transition stage, with experienced staff providing a high level of support around the clock.
Our services answer urgent need. They also help young people gain practical and emotional skills so they can thrive in later life.
We are committed to developing long-term solutions for the issues faced by children and young people. That's why we engage with stakeholders at all levels to advocate for children's rights and needs to be at the forefront of decision-making processes.
We engage closely with children and young people to ensure their voices and experiences are included in rooms where people decide policies, legislation and the kind of services they'll have access to.
Our policy action aims to ensure that every child in our region:
has the best start in life,
has access to mental health support and the chance to thrive,
has access to safe and stable homes.
This means we campaign and advocate for progress in a number of key areas. Our key focuses include meaningfully addressing Child Poverty, tackling unequal access to Mental Health Support for infants, children and young people, developing holistic solutions for child & youth homelessness and children in care, promoting Young Carers rights and pushing for better support for children with special educational needs across society.
If you would like to get involved or would like to know more about our work in this area, get in touch with [email protected].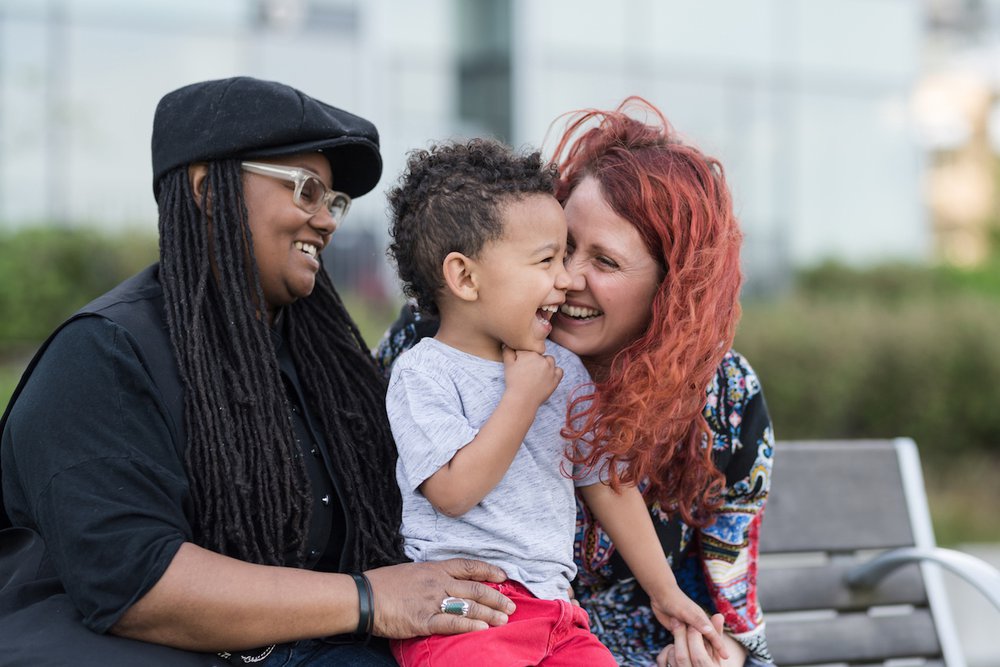 Young people who enter foster care have often had difficult childhoods. They may have experienced upsetting or unsafe situations. Some will carry the effects, including challenging behaviour and emotional trauma.
Our fostering service finds them safe and loving homes. We train and support carers to give children and young people the attention they need to thrive.
We'd love to talk to you about how our services can make a difference in your area. Send us an email: [email protected]. You can also find us on:
Support our work near you
Donate, volunteer or raise funds for our work nationwide
Support us